What people I've worked with say
Jirku jsme oslovili s prosbou o provedení analýzy klíčových slov a doporučení, na základě kterých bychom měli optimalizovat náš web před jeho spuštěním. Výstupem byla podrobná analýza a následná diskuze o tom, jak optimálně klíčová slova na webu používat. Klíčová slova z analýzy a jejích rozdělení do kategorií jsou zdrojem i pro naše PPC kampaně. Víme, že Jirka bere svou práci zodpovědně a je na něj spolehnutí. Hodláme se na něj znovu obrátit a spolupracovat s ním dále v budoucnu.
FitJoy
Ondřej Kulatka, spoluzakladatel projektu
Potřebovali jsme někoho, kdo by nám pomohl s přechodem na novou platformu e-shopu a pana Svobodu jsme si vybrali pro optimalizaci nového e-shopu pro vyhledávače. Přestože spolupráce probíhala plně na dálku, komunikace byla bezproblémová, p. Svoboda nám pomohl vždy se vším, s čím jsme potřebovali, a to nejen se SEO, ale i v dalších oblastech. K tomu nám poskytl několik dalších rad a doporučení, a dokonce nás upozornil na nedostatky, o kterých jsme nevěděli. Spolupráci s p. Svobodou doporučujeme a hodláme nadále spolupracovat i v budoucnu.
Inpap.eu
Jan Dvořák, jednatel společnosti
Jirka is a pleasure to work with. His expertise in SEO and experience with e-shop management came very handy when we were in the process of building our website. He provided us with lots of useful tips, communication was clear and everything happened in a timely manner. I would not hesitate to recommend Jirka to anyone looking for assistance in the field of e-commerce.
Vanamo.be
Katja Kosonen, e-shop owner
See all testimonials
Latest blog posts
I had planned it for very long time but never found enough […]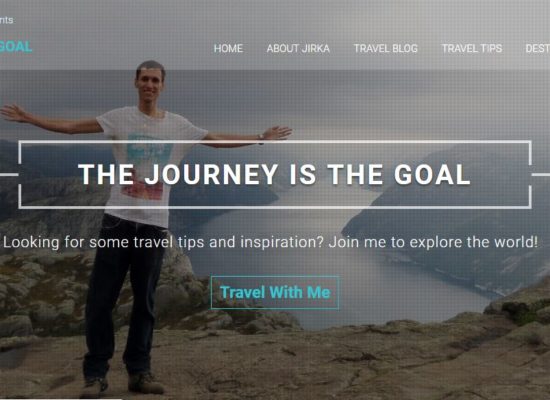 My travel blog has finally been launched! My blog about my travel […]
See all posts
IČ 01150219
Bank details
mBank: CZ0261006701002213886406
PayPal: 92DCS76K8HRS8